Sign up to our newsletter and receive a discount code of 10% and free delivery on your first online order with us.
Shop spiritual and healing gifts
Shop Personalised gifts made to order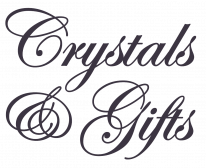 All our crystals are ethically sourced, our supplier has over 20 years of experience in this field, all crystals are hand-selected by our supplier, ensuring we get the highest quality crystals. you may notice that some of our crystals will be marked with an A or AA which are some of the top grade bandings.
Unfortunately, in today's retail market there are a lot of fake crystals being sold. Also genuine crystals, however, not the best quality crystals which being sold on as high quality crystals. We can guarantee you will receive genuine high quality crystals.